Nails Your Way
---
HOME | About NYW | ARTICLES | SERVICES & PRICES | MAP

---
Jeanne Grace Curtis - Licensed, Professional, Anointed
The Nail Care and Natural Therapies offered by Nails Your Way are an extension of Jeanne's spiritual calling and healing ministry. Before Jeanne became a Nail Technician and certified Reflexologist, she was an Ordained Minister and a certified Behavioral Analyst. Jeanne was ordained by International Christian Churches in 1985. She received her Bachelor of Theology degree from International Seminary in 1997.

Jeanne has used her healing ministry gifts to minister to others in numerous ministry seminars, crusades, and conferences. She attended and ministered at conferences such as: Billy Graham Schools of Evangelism, Marilyn Hickey Women's Conference, Conference on Spiritual Renewal, Healing Inner Hurts Conference, (John and Paula) Sandford Conferences, Institute For Motivational Living, Seminar on Spiritual Warfare, Christian International Conference, Life Center Advanced School of Prophetic Teams, Elijah House Counseling School, Training for Prophetic Prayer Ministry, Emotional Healing Seminar, Unlocking Frozen Grief Seminar, Atlanta Regional Worship Leaders' Conference, Sixth Annual Spiritual Warfare Training Conference, and 20th Annual Prophets and Apostles Conference. Jeanne Grace Curtis and her husband Harold are co-directors of Ministries For Christ, Inc. They have ministered in numerous churches, seminars, and conferences. Ministry areas include prayer counseling, healing, deliverance, prophecy, pastoral visitation, radio broadcast Bible teaching, short term missions, behavioral analysis, evangelism, music, teaching, preaching, and writing. Harold is the author of Following The Cloud - Reconciling Science And The World With The Post-Modern Church Harold and Jeanne are currently investigating new insights into natural methods of restoring the connections between Body, Mind, and Spirit. Combining four decades of experience in science, engineering, theology and Christian ministry with the spiritual gifts and anointings of called ministers has produced unique and unusual possibilities.
---
Mission & Purpose Statement:
The purpose of Nails Your Way is to Provide a Place of Peace and Serenity where you can receive Health and Beauty Treatments and Spiritual ministry which facilitate Recovery from Stress and Damage and Produce a Sense of Relaxation and Well-Being.
---
Testimonials
Many clients have been able to feel the difference when they walk in the door. Here are some of the comments that clients have made.

"You are so professional!"

"What you do really is better!"

"If there was a prize given for gentleness, you would win it!"

"I love how peaceful it is here!"

"I'm so glad I found You!"

"I'm so glad the Lord led me to you. It is so peaceful here and your treatments are so relaxing and healing."

"I feel like a new woman."

"I felt heat coming off your hands as you touched me!"
---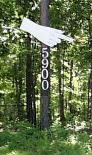 Read Jeanne's Latest Monthly Article In Chapel Hill News & Views.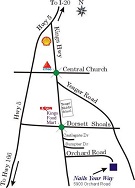 Nails Your Way
Jeanne Grace Curtis
5900 Orchard Road
Douglasville GA 30135-4726
Look for the Hand Sign pointing at the gate!
(All the way at the end of Orchard Road)
Click on Map for Printable Copy.
By Appointment Only
| | |
| --- | --- |
| Fri-Mon | Closed |
| Tues-Thu | 2pm-6pm |
770-949-3113
---
HOME | About NYW | ARTICLES | SERVICES & PRICES | MAP

---