Nails Your Way
---
HOME | About NYW | ARTICLES | SERVICES & PRICES | MAP

---
A Licensed Private Nail Care Salon
What Makes Nails Your Way different from discount salons? You will see and feel the difference when you first walk into Nails Your Way. You are the primary focus of attention. You get one-on-one personal private therapeutic nail care. Even the location has a peacefulness that is therapeutic. No hectic lines to wait in. Nestled in a quiet glen, surrounded by the beauty of nature - yet conveniently located near King's Highway in Douglasville. In business since 1993.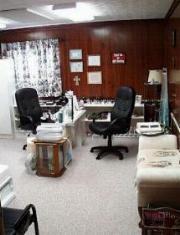 Jeanne Grace Curtis is an Ordained Minister, a certified Reflexologist, and a certified Novartis Nail Healthy member, trained at Chattahoochee Technical College and at International School of Skin and Nail Care. Jeanne is a licensed Nail Technician & Manicurist with a Bachelor's Degree in Theology who takes her professional responsibility very seriously. Each client is treated with the care and individual attention that a dedicated health care practitioner offers.
The high standards of cleanliness and sanitation provide nail care that is safe for arthritic, diabetic and other special needs. Not only can you receive safe nail care - you can experience stress relief through aromatherapy and Anointed Touch Reflexology (Mind, Body, & Spirit) Alignment Ministry. In addition to being stress-relieving, the special hydrating and skin-renewing treatments heal dry, cracked cuticles and brittle nails. The use of collagen, sea salts and essential oils boosts the skin's elasticity and firmness, also making it look younger. Essential oils used in topical treatments are soothing, anti-fungal, anti-inflammatory and analgesic.
---
Mission & Purpose Statement:
The purpose of Nails Your Way is to Provide a Place of Peace and Serenity where you can receive Health and Beauty Treatments and Spiritual ministry which facilitate Recovery from Stress and Damage and Produce a Sense of Relaxation and Well-Being.
---
Testimonials
Many clients have been astounded by the difference in their nails and skin after just the first visit. Here are some of the comments that clients have made.

"Wow! They look so good! They already feel better!"

"I didn't think they could look and feel this good so soon!"

"You are so professional!"

"I felt like an alligator when I came in, but now my skin feels brand new!"

"What you do really is better!"

"If there was a prize given for gentleness, you would win it!"

"I love how peaceful it is here!"

"You did such a good job on my nails last time... I was very pleased with them. The polish stayed on a long time."

"I used to get a lot of dry hangnails, but I didn't get them last time."

"You do such a good gentle job on the pedicures - it's worth every dollar!"

"I'm so glad I found You! The cuticle oil you gave me has really helped my cuticles."

"I thank the Lord that I finally found someone that helps heal natural nail damage."

"I'm so glad the Lord led me to you. It is so peaceful here and your treatments are so relaxing and healing."

"I feel like a new woman."

"I love your Detoxifying Manicure and Pedicure!"

"My nails are doing good now. Your Home Care Plan has really helped me. Thanks for getting me off of acrylics."

"I felt the peace and tranquility when I drove through the gate!"
---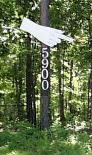 Read Jeanne's Latest Monthly Article In Chapel Hill News & Views.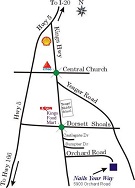 Nails Your Way
Jeanne Grace Curtis
5900 Orchard Road
Douglasville GA 30135-4726
Look for the Hand Sign pointing at the gate!
(All the way at the end of Orchard Road)
Click on Map for Printable Copy.
By Appointment Only
| | |
| --- | --- |
| Fri-Mon | Closed |
| Tues-Thu | 2pm-6pm |
770-949-3113
---
HOME | About NYW | ARTICLES | SERVICES & PRICES | MAP

---